Back in my college days, fate led me to be roommates with my sweet friend, Holly.  Of the many amazing things about her, one was her love for baking and sharing new recipes wish us.  You see… back in those times we were living the college life, pre-kids, pre-real responsibilities, and we had a lot more time on our hands for cooking up fun, new recipes!  This "Best Ever Hawaiian Cake" ended up being one of our all-time favorites and to this day, we still make it as a semi-healthy dessert option.  It's light and fluffy and the citrus flavors remind us of all things summer!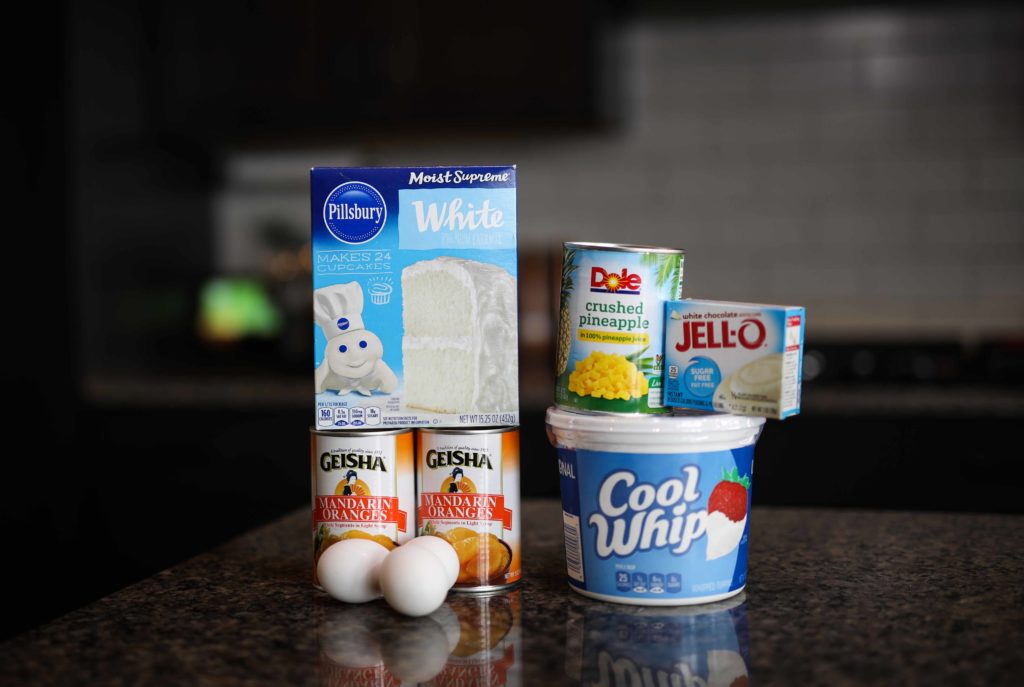 If you have a grocery list started for this week, read this post before you finish writing it.  I'm pretty sure you're going to want to add these easy ingredients to your list!
THE CAKE INGREDIENTS:
(1) boxed white cake mix and the water and oil it calls for on the back of the box
(3) eggs – whites only
(2) cans of mandarin oranges (drained)
THE ICING INGREDIENTS:
18 oz. of cool whip (if you have this in the freezer, you'll want to move it to the fridge to soften)
(1) package of sugar free/fat free white chocolate pudding mix
(1) can of crushed pineapples (drained)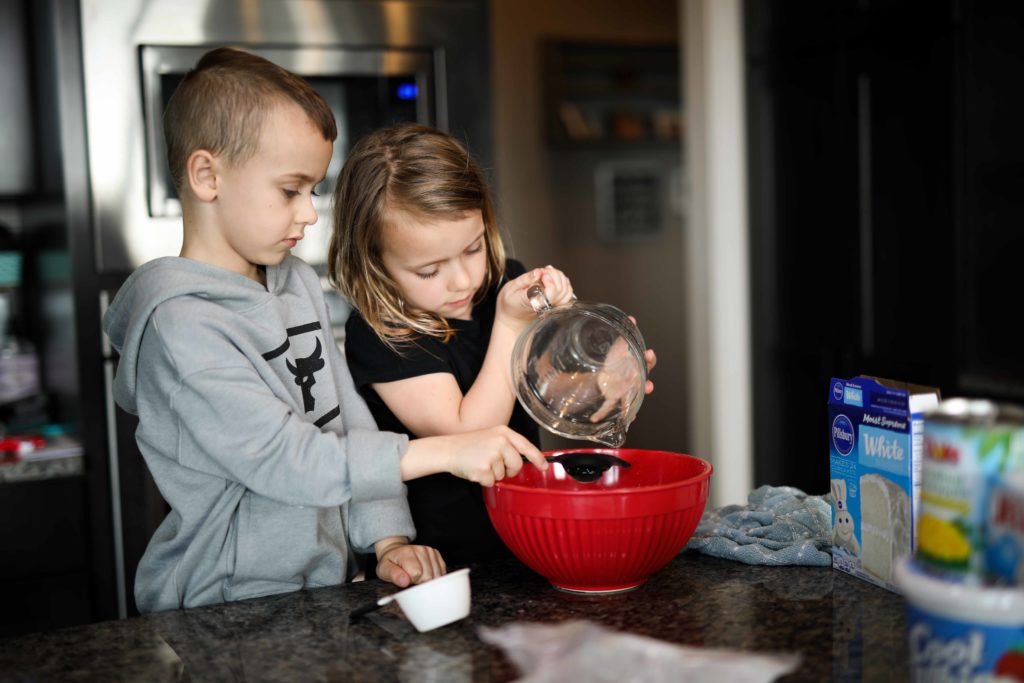 Here's what to do:
Mix your white cake mix like it says on the box, and be sure to use the (3) egg whites in place of any eggs it may call for.
Carefully fold in your (2) DRAINED cans of mandarin oranges with the cake mix.
Bake as directed on the box.
While the cake is baking, gather the ingredients for your icing.
Combine the cool whip, the pudding mix, and the drained can of crushed pineapples until it creates a light and fluffy icing.
When the cake is done, let it cool completely, and then top with the icing!  Chill before serving and store any extra cake in the fridge (although there probably won't be any extra when you taste how good this is!).
That's it guys.  I promised that all recipes that I'd ever share here would be the easiest ever, and this one certainly qualifies.  With the nice weather we have on tap for the coming weeks, this dessert would be the perfect ending to an evening of grilling out.  Enjoy!
Love, Erin