Here we go!  It's the second installment of our answers to some of the most common building or remodeling questions out there.  We asked you guys to tell us what's on your mind and what you'd like to ask a general contractor.  Here is our take on these common questions: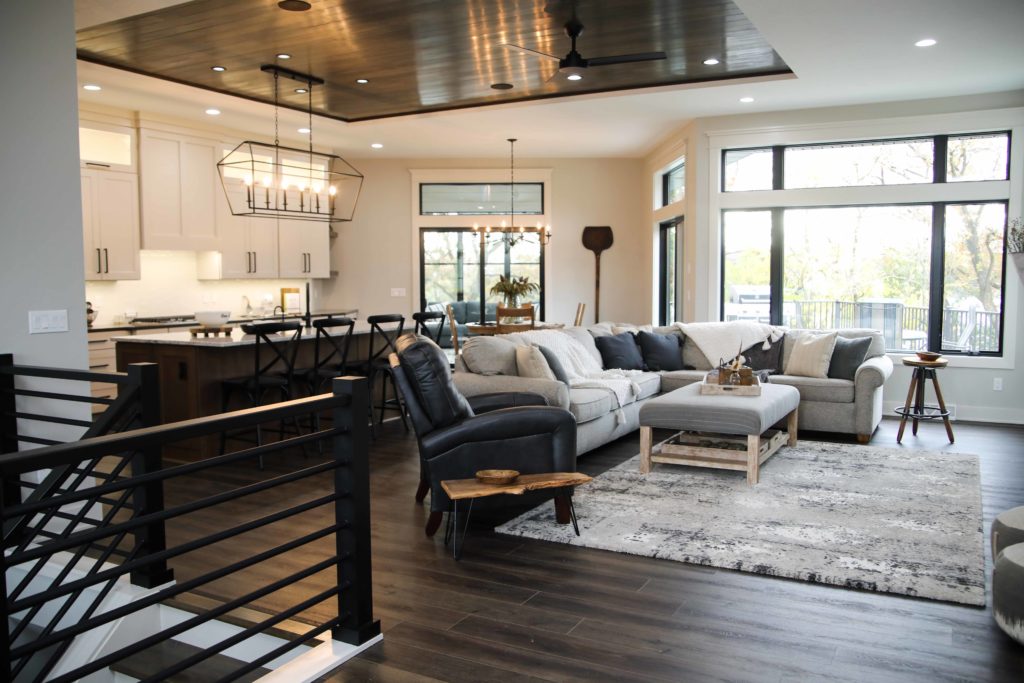 How long is the building process for a new house? 
Every project is unique, and this depends on the size and scope, of course – but generally, it takes about 6-7 months to build a new house from permits to handing over the keys.  The initial work that it takes to get to the point of actually digging a hole in the ground is the part that's often underestimated.  When you're figuring out your timeline, be sure to recognize that brainstorming, having plans made, making revisions, and then having your builder price everything out isn't always a quick process.  Assume that it could take a couple months to be sure that your plans reflect your vision and you have a good idea of what your project will cost you.  Although this process can sometimes take longer than you hoped, it's a vital first-step in making sure that the building process will run smoothly from that point forward.
Can we make changes to our plan once the build or remodel has started?
Yep!  There are a few things that are "set in stone" (literally!) once we get going, but our homeowners are informed and very aware up front of what can't be changed.  Besides the obvious items like the foundation, footprint of the house, etc. we are always working with clients to make tweaks here or there that further allow their new home or new space to best reflect the way they will be living in it.  So often we get a house framed up and then once owners can actually BE in the space, it becomes clear that they actually don't need a door to their mudroom, or maybe they want a pocket door to their closet instead.  These are just a few examples of ways that we can keep things fluid and everchanging to reflect our homeowner's vision.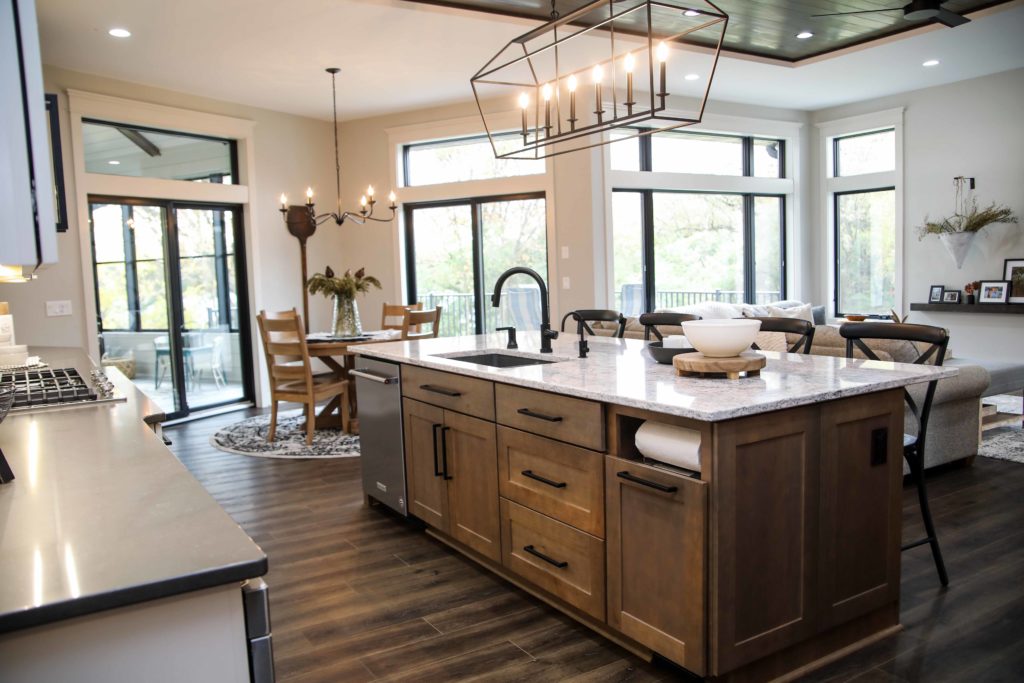 What decisions need to be made before starting the building process?
This is a great follow up question to the one above because it further describes how the process works on our end.  You might've read how I write a lot about how Sockness Builders prides itself on putting together super comprehensive proposals.  We just feel like during bidding is the best time to ask the questions and actually put together pricing that is really, really close to what it will actually be to build what you want.  While this process helps us serve our clients in the best way possible, it doesn't mean that homeowners need to decide on every little thing before we start.  This is where "allowances" come in, and I plan to write an entire blog post about this soon, but for now, here's the general idea.
In a building or remodeling contract, an allowance for a certain category serves as a placeholder budget number that is subject to change based on a homeowner's selections.  The best example of this is a cabinet and countertop allowance, for example.  During the bidding process we talk through what you think you'll want in your home… let's say you're pretty sure that you want to do quartz countertops in your master bathroom so that's the pricing we use in our estimate.  But then once the project gets started, you find this amazing cultured marble design that matches your bathroom perfectly and you decide to switch to that.  Then the amount that we had factored in for your allowance will actually be more than you're spending in that category, so you'll get a credit for the difference.  There are other categories like this too that allow you to get further into the project before you decide on the specifics, but we do our best to get your budget numbers as close as possible in the beginning.  Here are a few other examples of allowance categories:  flooring, plumbing, ceramic tile, light fixtures, etc.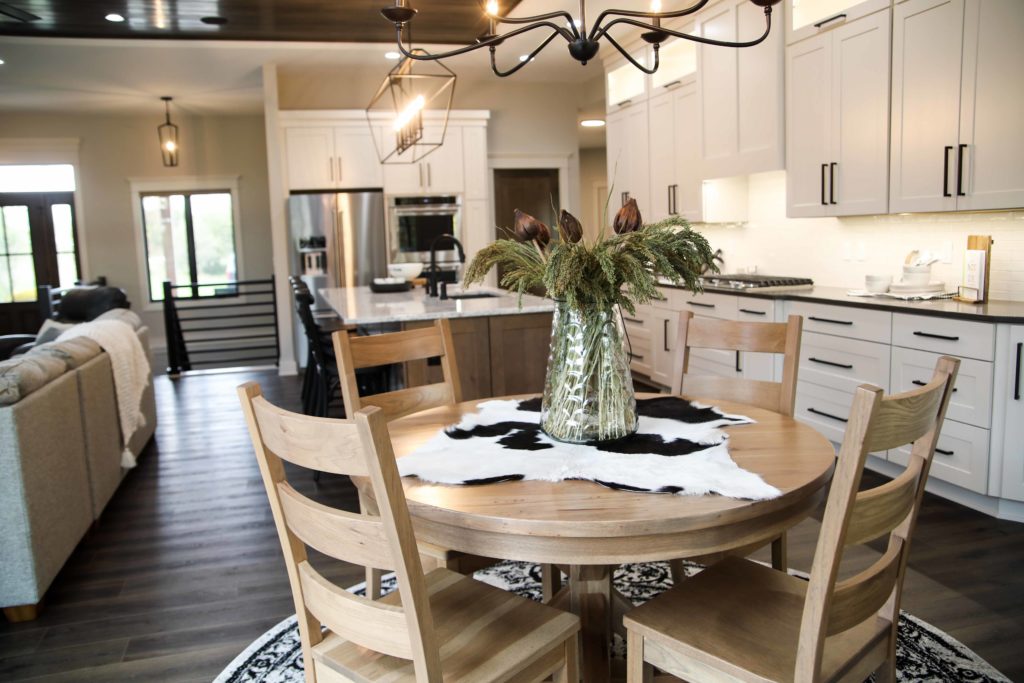 What do I need to take care of on the legal/paperwork end before starting a project?
Any reputable contractor will begin your project with a contract.  It's so important to have this in place, and it's a way to make sure that you (and your builder) are protected.  At Sockness Builders, we use the contract from the National Association of Home Builders, so while it might seem lengthy, it contains vital information about the legalities of building a new home or having a contractor come into your existing home for a remodel project.  Besides the legal verbiage, any contract should also have specifications of exactly the scope of work that will be performed.
Working with your banker is also an important initial step as you get ready to take on a big project, and in fact, it should be one of the first things you do.  Keeping them informed about your plans will allow you to work together with them to feel comfortable with your budget.  If you're taking on a big remodel project, for example, they can help you determine if you already have enough equity in your home to do a cash-out refinance or take out a second mortgage if needed.  Or, sometimes the best option can be setting up a construction loan for either a big remodel or a new house.
Next, if you're having a new home built, you'll need to take out a builder's risk policy and have it added to your homeowner's insurance.  This policy is protection for the building site and it covers things like theft of materials, vandalism, or even some weather-related occurrences that have the potential to damage materials and delay the project.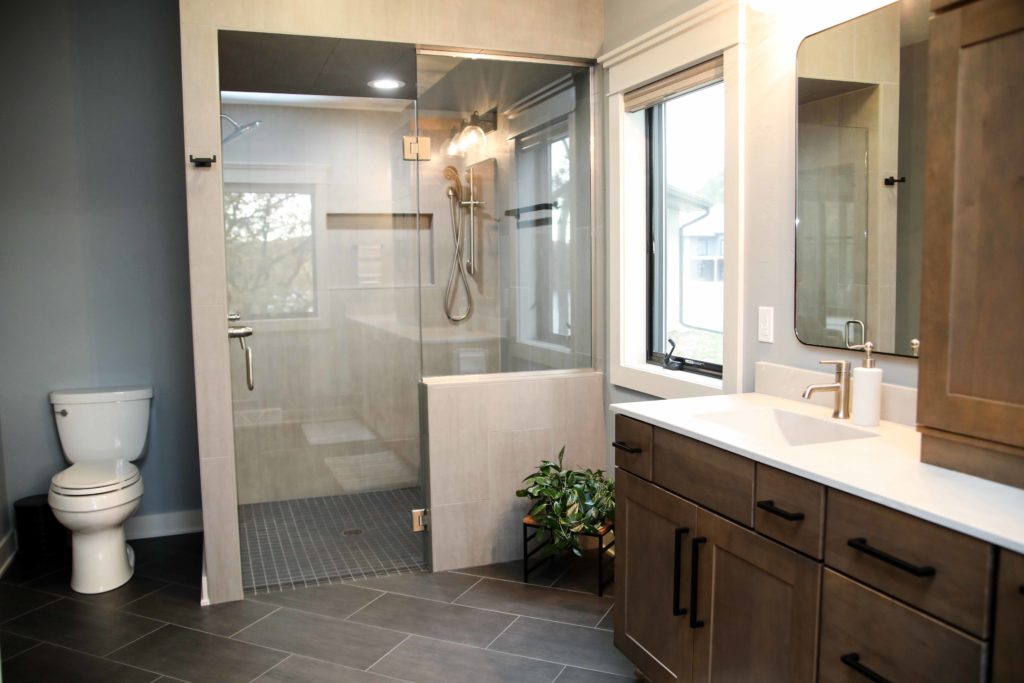 How can I save money throughout my project?
Once the "guts" of your project are established, we think the easiest ways to save money as the project moves along are to consider using your allowances wisely and/or knowing if there are things on your wish list that could easily be done later on.  Above, we talked about how allowances work and how homeowners are in control of the spending in these categories based on what they select for finishes.  That's one way.  Another would be to have your builder help you make a list of things that could be done at a later date if you need to cut costs.  For example, maybe you decide that you'll wait until next year to complete the landscaping around your new house.  Or maybe you need to take out the composite deck on your plan during the initial build, knowing that it could easily become a project for next year or sometime down the road.  We often help clients weigh decisions like this based on what's most important to include structurally vs. what could wait until later.
What is the most important to consider when designing a new house?
The easy answer to this is: consider the way you'll live in it.  This is the most important for sure, but for a lot of people (like me!) it's easier said than done.  Looking at a design on paper isn't quite the same as walking through an actual space.  But that's where we come in!  During those initial meetings where we work with clients to get the plans right, we do a lot of measuring, we tape out spaces on the floor to show how big walkways are, and we even do things like bring clients through other homes that we've built that are similar to what they're considering.
Still have questions?  Let's hear them!  Email us anytime.
Love, Erin