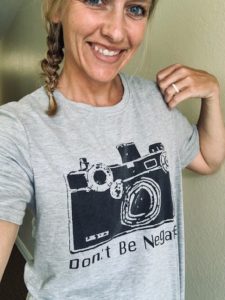 Hi guys!
"Stylish" is not a word that I would use to describe myself ?
I'm definitely more of a jeans and t-shirt kind of girl. Even though I can't put together anything trendy to save my life, I do know a good graphic tee when I see one.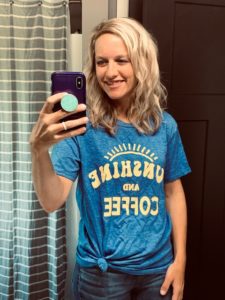 Here are three that I've been wearing on repeat lately because they are so good! They are all from Amazon, cheap, and get 5-star reviews from me! I'm wearing a size small in all three and they are perfect length for tying on the side.
If you want to up your t-shirt game, here are the links!
"don't be negative" –> https://www.amazon.com/…/ref=ppx_yo_dt_b_asin_image_o05_s00…
"sunshine and coffee" –> https://www.amazon.com/…/ref=ppx_yo_dt_b_asin_image_o05_s00…
"good vibes" –> https://www.amazon.com/…/ref=ppx_yo_dt_b_asin_image_o05_s00…
#buildhappy #graphictee