Does anyone else feel like we're in the twilight zone right now? It's that weird week between Christmas and the new year when you don't really know what day it is and what you're supposed to be doing, haha.  I'm kind of feeling that this week.  Despite feeling a little disoriented, I'm loving the extra time off hanging out at home with the family, and some of that time has been spent organizing and getting the house ready for the new year.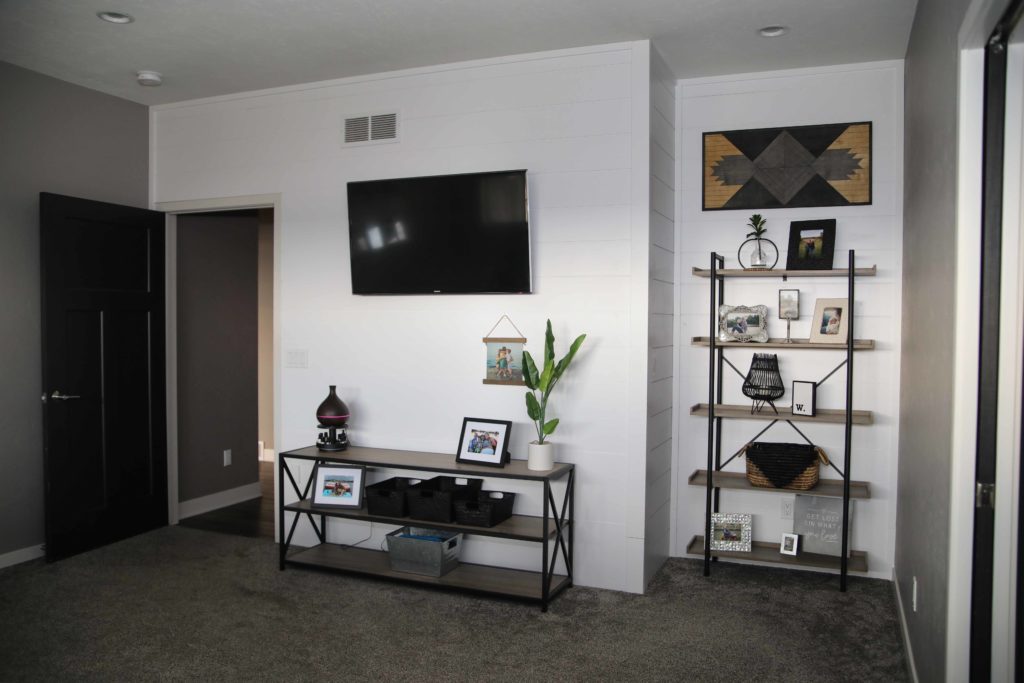 One of those projects has been putting the finishing touches on our master bedroom refresh that we started this past fall.  It's a room that just needed a little attention because the wall opposite our bed was starting to become another "catch-all" spot in the house for papers and cords and whatever else landed there.  Instead of being a constant reminder of clutter every time I looked at it, I wanted this spot in the house to be clean and organized and also give me an area to display some favorite family pictures too.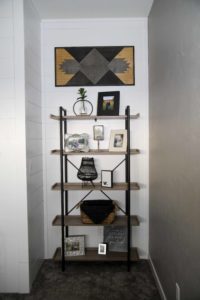 As a way to accomplish that clean look, we started with adding shiplap to this entire wall as an accent.  We wanted this project to be quick and cost effective, so we opted for the prefinished shiplap that you can purchase at Menards.  This meant that once it was up and we filled the nail holes, it was complete.  No need to hire a painter to come in after the install, which helped the project get done quicker.  Next, I added a few new furniture pieces that I ordered from Amazon.  The bookshelf and the stand under the TV are from the Walker Edison furniture company which you can get on Amazon and I was super impressed with the awesome quality of these products.  I would for sure order from this line again in the future!  Another thing I liked about them is that I easily put these together all by myself without any problems.  Click HERE for the bookshelf link, and HERE for the stand under the TV if you think these might look great in your house too!
After that, it was on to the fun part – decorating.  I had a few main pieces for the room that I already knew that I wanted to incorporate.  This
Rustic Wood Wall Hanging
from Other Furniture was one of them because it totally had that "look" that I was going for – clean, simple, slightly industrial, and then maybe a little "Sedona, AZ" for lack of a better way to describe it.  Another favorite piece is this
wood sign
from Joyfully Said Signs.  I feel like it's the perfect sentiment to wake up to every new day.  If you haven't checked them out before, there are like 10 different signs on their website that are on my wish list!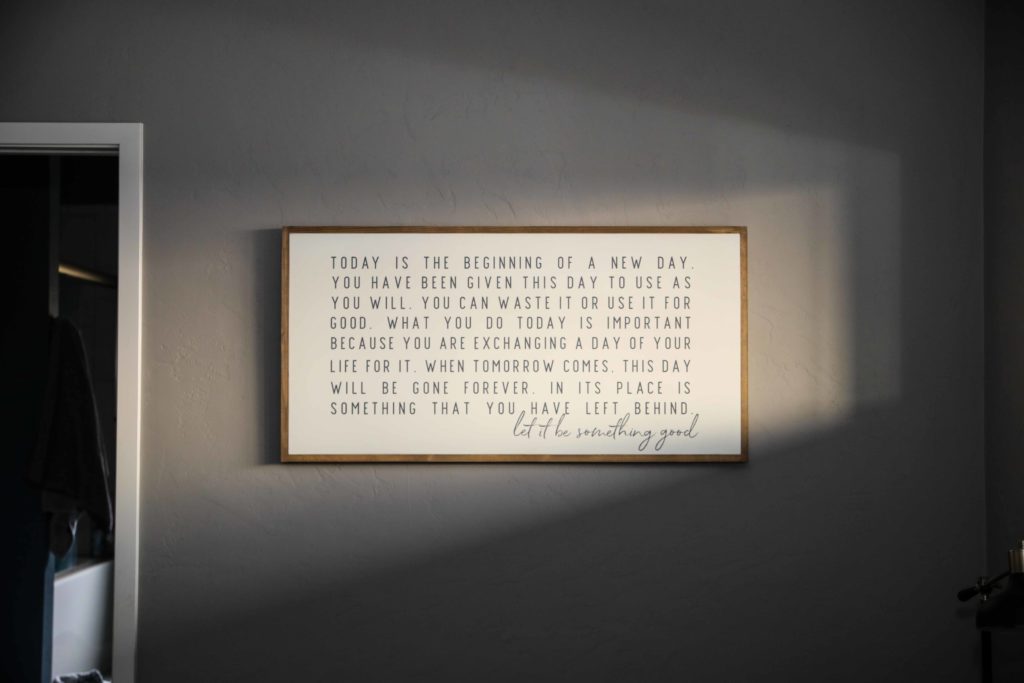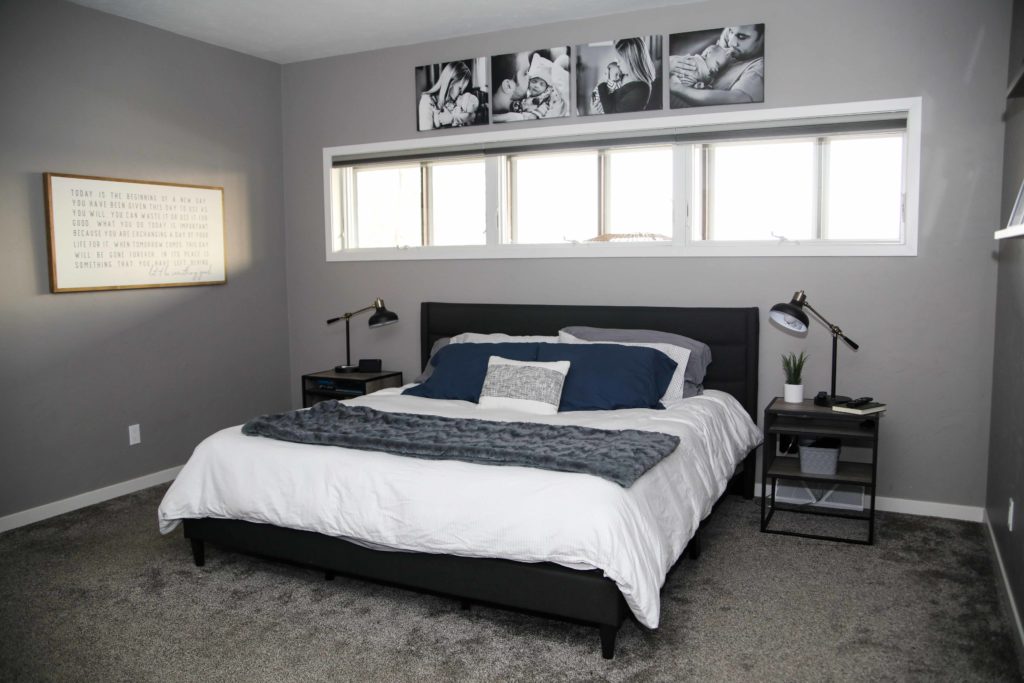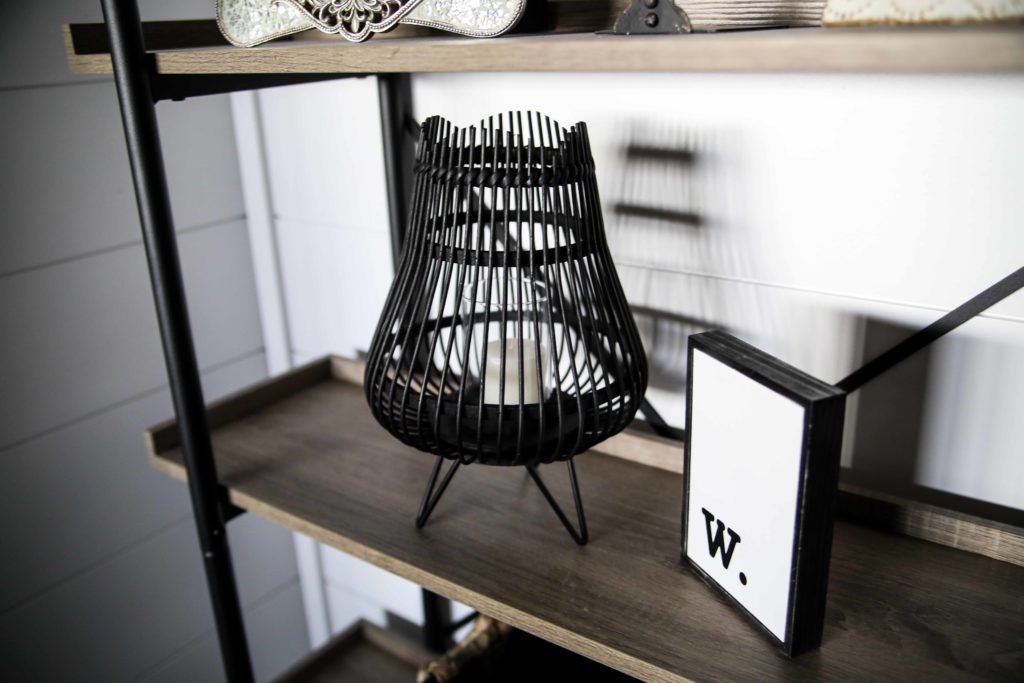 I'm wishing all of you a happy and healthy new year.  I hope that you get to tackle a few home projects this winter that help make home your happy place!
Love, Erin