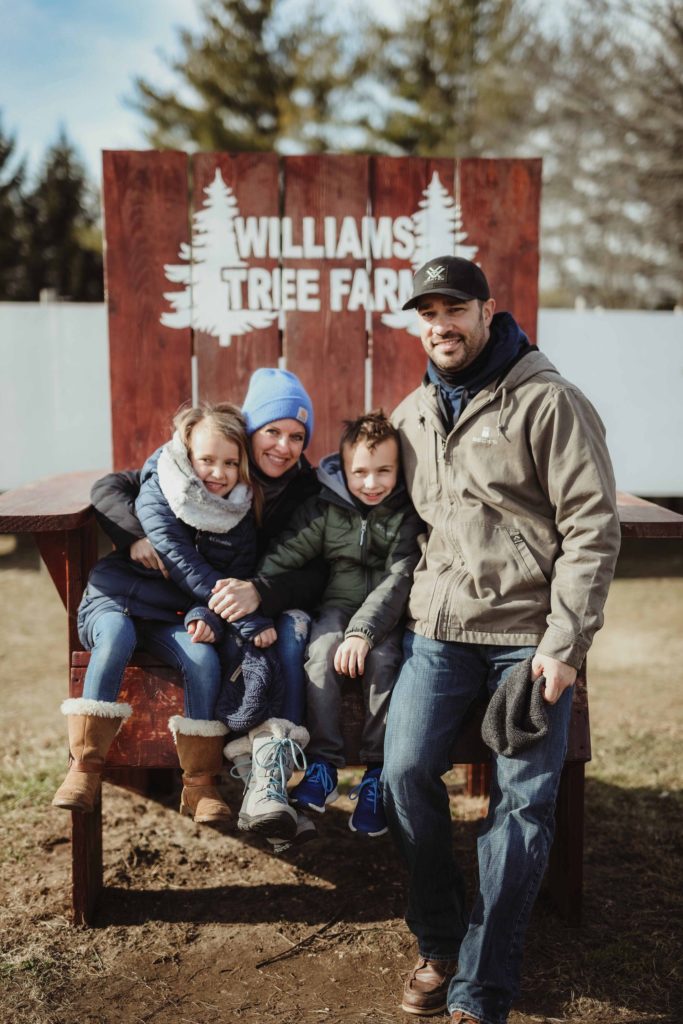 You know that feeling when Monday is a little extra hard because you had such a fun weekend?  That was us yesterday.  The kids were exhausted last night, but it was the good kind of tired because I know that it was from lots of fresh air and a fun weekend in the rear view. We packed a lot of (safe) fun into this past weekend.
Wisconsin winters make it a little tough to plan exciting adventures, and then this pandemic on top of it makes it even trickier.  But if you're like me and you love to plan things and always be on the go, then keep reading.  I just looked ahead and sunshine and mid-40's for the coming weekend aren't too bad at all considering we're officially in December now, so I wanted to share some ideas for making the most of the weekend when we're in the middle of winter and in the middle of covid – because it's still possible to have lots of fun.
LIGHT SHOW:  Rotary Botanical Gardens in Janesville takes the cake in terms of light shows in our area.  Not even joking – it's THAT good.  The amount of lights in the gardens is almost unbelievable and I guarantee you that your eyes will be occupied the entire time you walk through the show.  Since the pond isn't frozen yet, even just the sight of the reflection of lights on the water is enough to make the trip worth it.  Even if you live a little ways away – make the drive, you won't be disappointed.  You buy your tickets online ahead of time, you never set foot inside, and masks are required in all areas, so you can feel safe walking through the light show which will take you about 25 minutes or so to get to the end.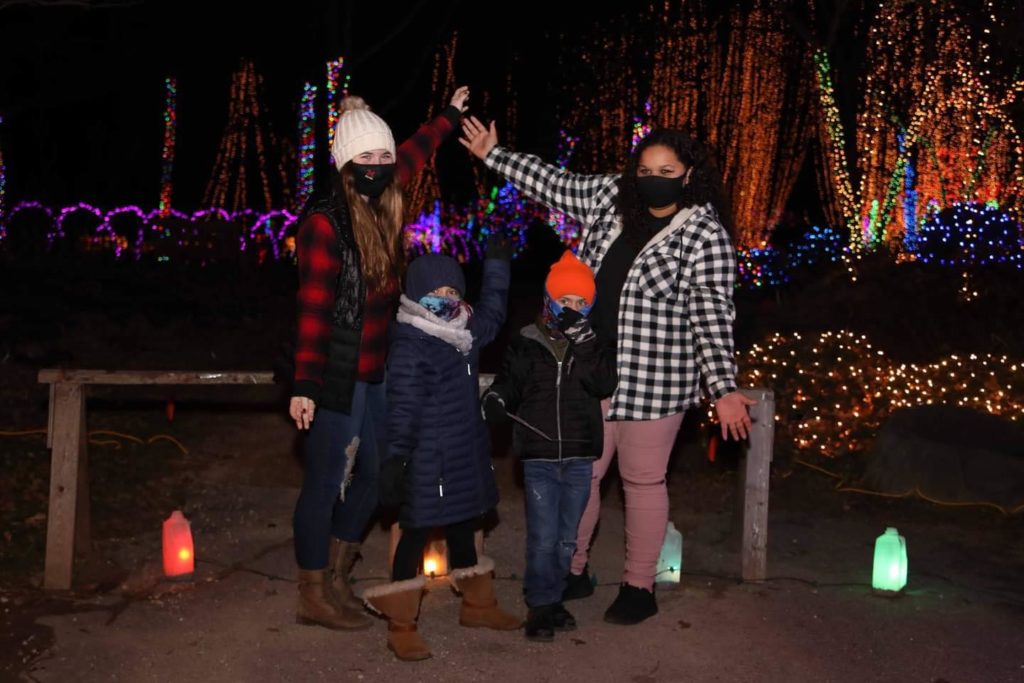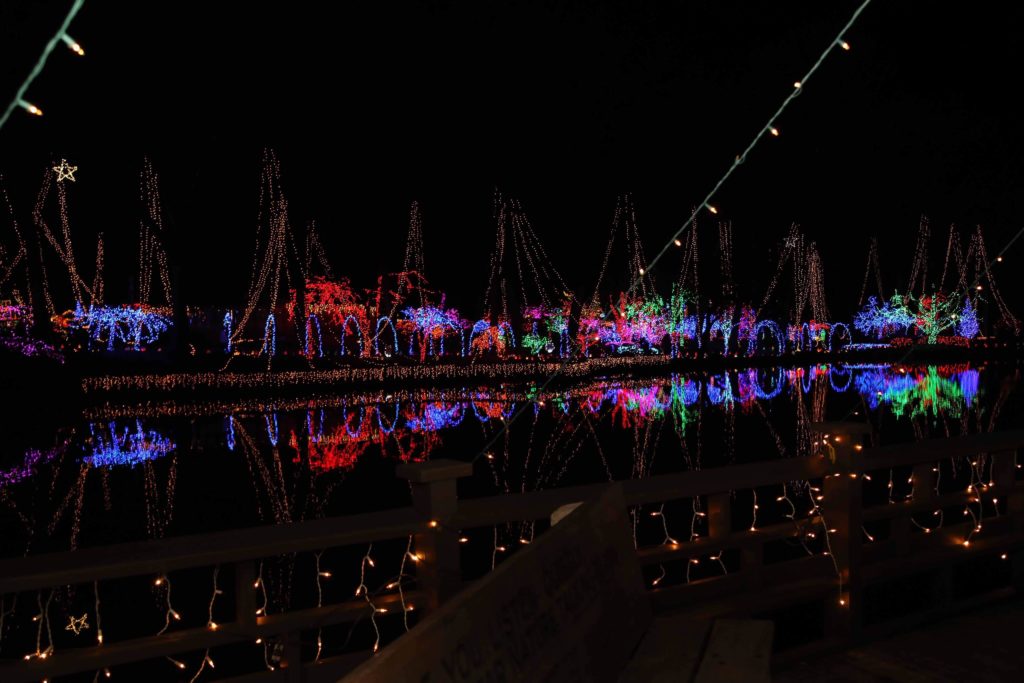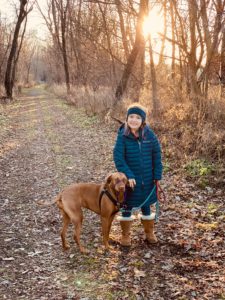 TRAILS:  There are so many great walking trails around our area.  We tried out one that was new to us this weekend near the dog park in Milton, but some of our other favorites include the walking path at Storrs Lake and of course the Ice Age Trail.  Depending on the weather, we like the walking paths by the dog park and Storrs Lake when it's chillier and there is a wind because it seems to be a warmer hike for the kids.  If you have a 4-legged friend, they would love any of these options which are all dog friendly too!
TIMBER HILL WINERY:  You might've heard of places offering dome rentals for this winter?  Talk about staying in a bubble – this is the literal version of that – haha.  Well, the Timber Hill Winery in Milton is one of those places, and we had such a fun visit there!  We decided to take the kids on a little date night with us.  We brought drinks for the kids, mom and dad had a glass of wine, and we used our hour and a half rental to hang out and play a crazy game of Skip-Bo together.  It just felt so good to get out of the house and do something that felt semi-normal.  The winery had it set up so cute with a s'more bar for the kids too!  The dome was sanitized before we got there, and besides checking in, you'd never need to go inside at all since the rental is done online – so another very pandemic safe option.  We can't wait to go back again sometime and hopefully we can plan it out where it's snowing while we're there – wouldn't that be cool?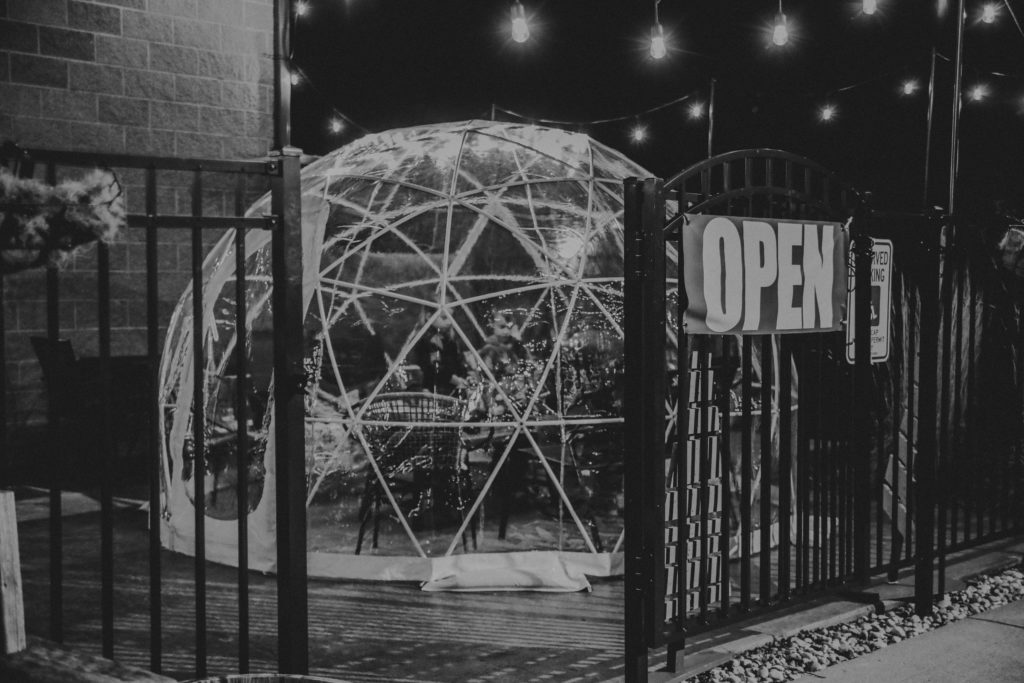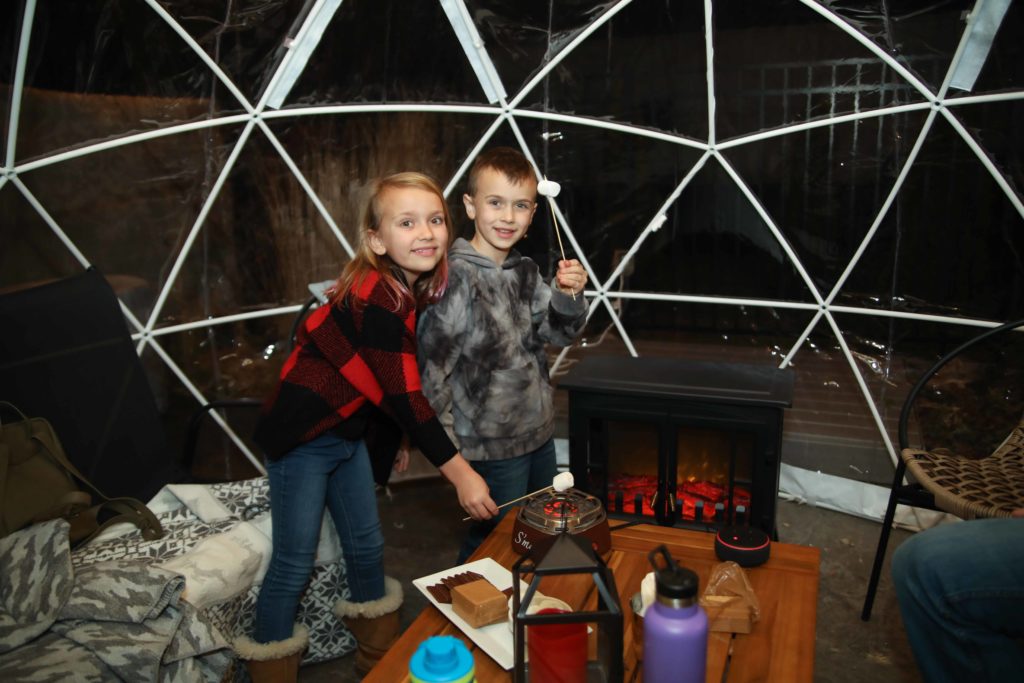 TREE FARM:  We took advantage of the mild temperatures on Sunday to visit William's Tree Farm in Rockton, IL.  We've been here in past years and always had a great time, so we thought we'd check it out again.  We were certainly not disappointed.  Kids can enjoy the outdoor petting zoo, there were outdoor food trucks, axe throwing, a visit with Santa (under a tent and with plexiglass separation), and of course you can cut down your own Christmas tree too.  We've never ever been "real tree" kind of people, but it is 2020 after all, so this year we decided what the heck.  We let the kids trek out into the rows of pines and choose the perfect tree for our front porch.  They had a blast sawing it down and going through the whole experience of getting a real tree, so I'm guessing we will add this to our annual holiday bucket-list in years to come too!  Overall, this was another activity where even outside, most all visitors wore masks and kept distance from each other, so we felt this was a safe option as well.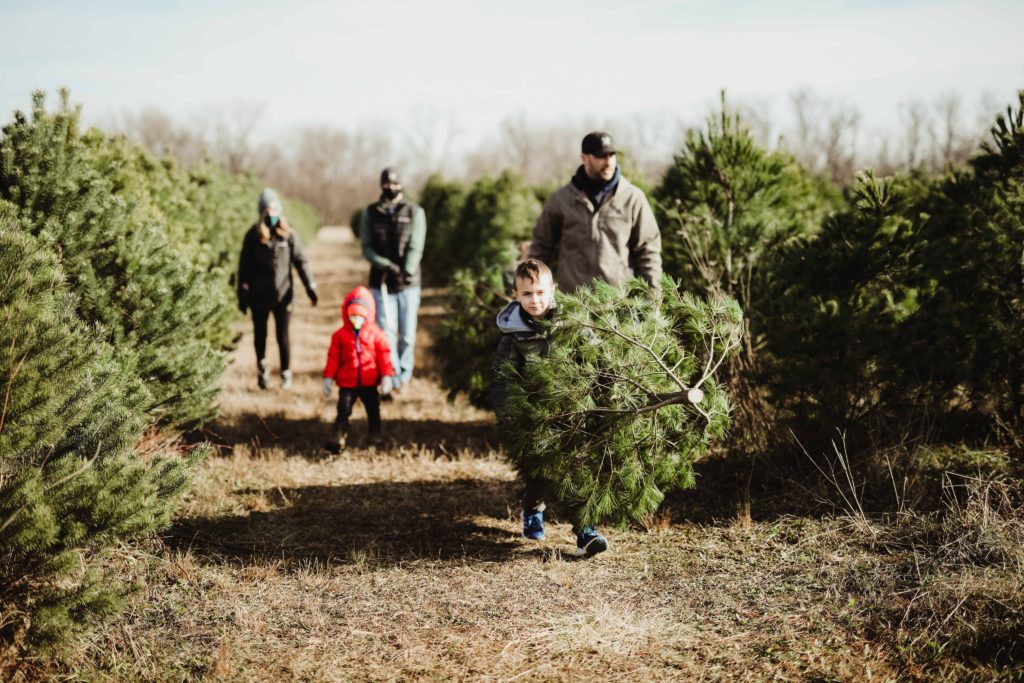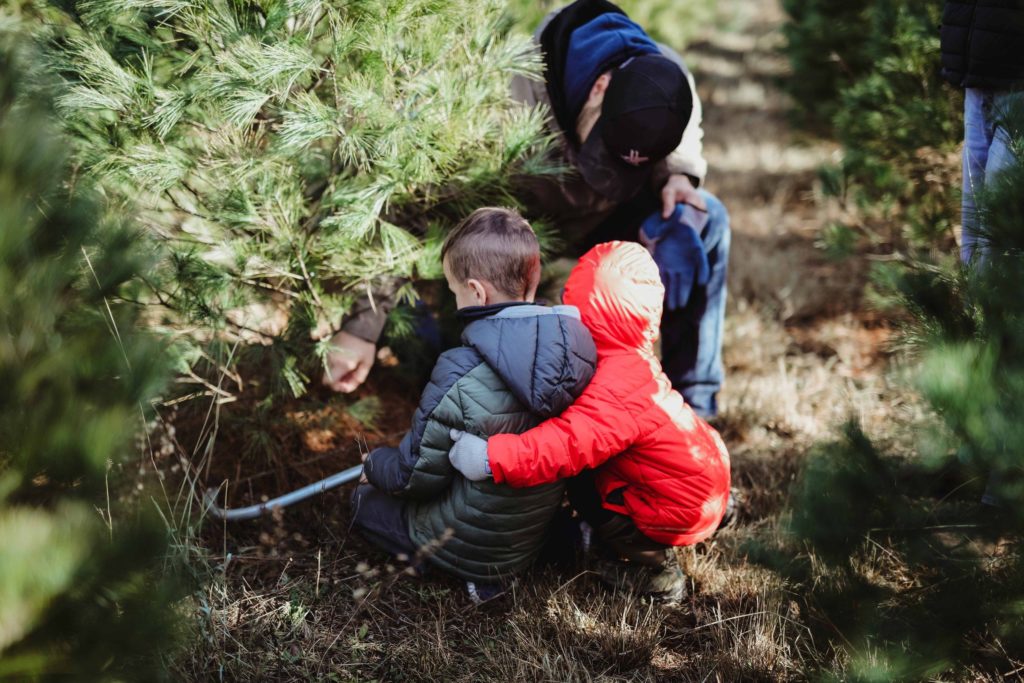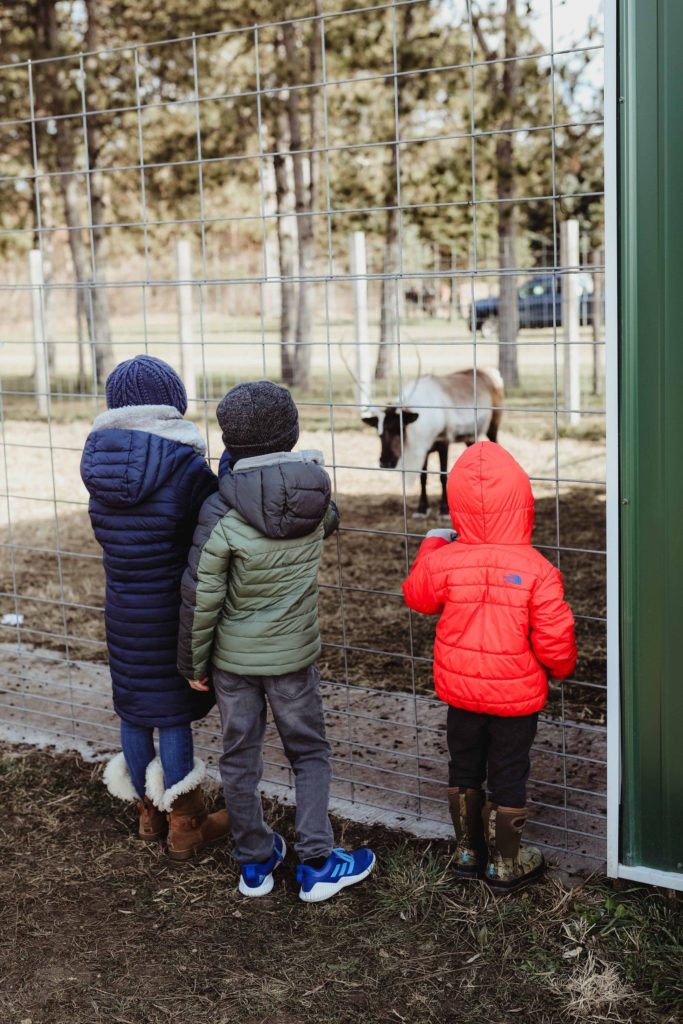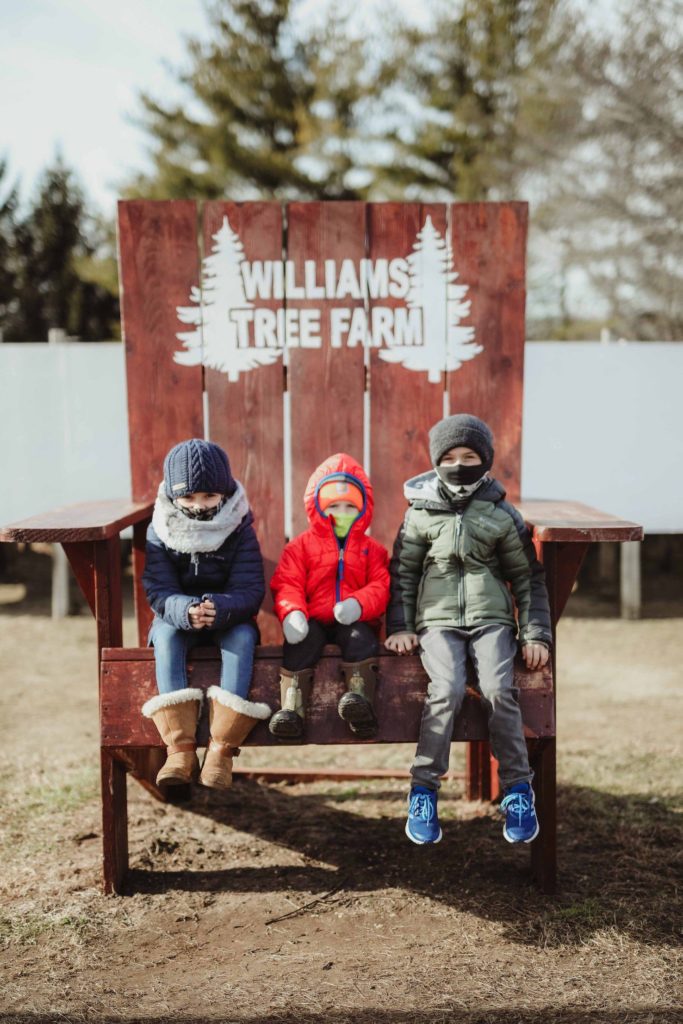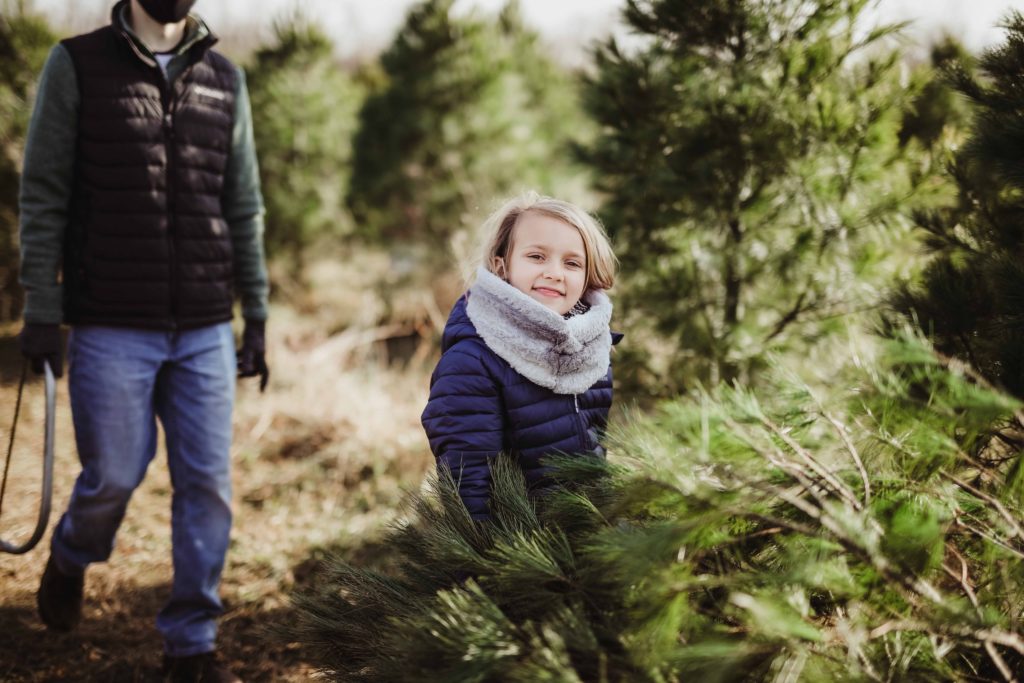 Love,
Erin