We did it!  September is just about in the rear view, and we wrapped up another successful fall Parade of Homes here in Rock County this month!  This year was slightly different than our typical new house Parade of Homes entry, because we were the only "remodeled home" featured in the parade.  It ended up being a pretty cool take on showing off some of our work at Sockness Builders because it gave visitors a chance to see what's possible when you transform a pretty standard-looking ranch home and make it something new.  The best part is that this year's project was one of those where so many people could stand in the space and say, "we could totally do this to our house too!"  Trust us, we love looking at (and building!) big, beautiful new builds as much as anyone – but sometimes it's neat to show people a practical, attainable project that so many of us can relate to.  This first photo shows a glimpse of the finished project…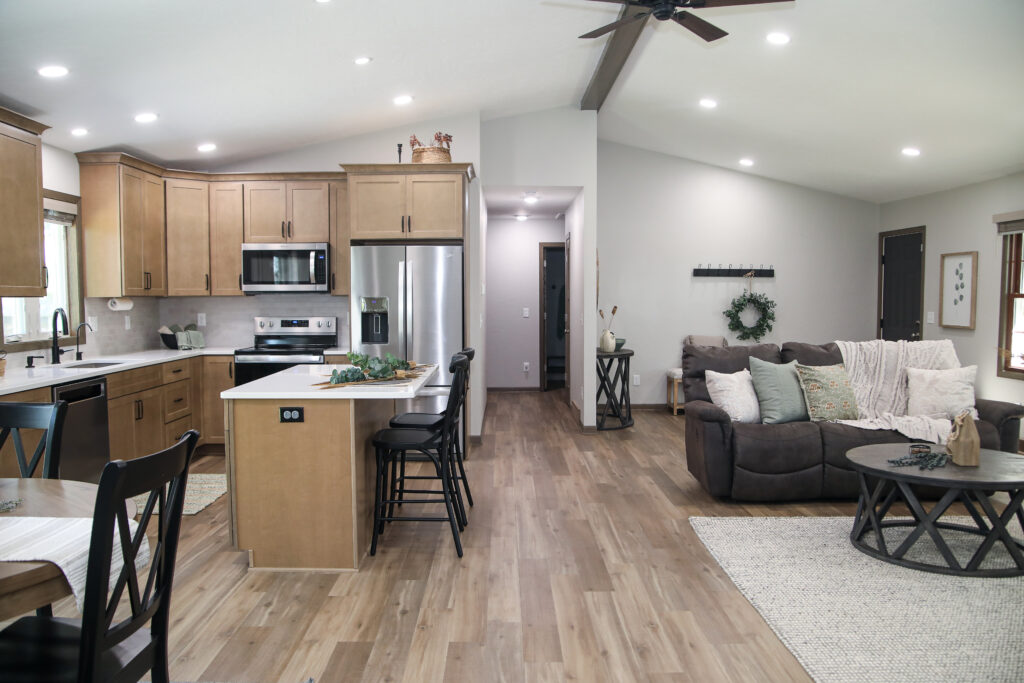 But to really tell the story of this year's entry, we first need to show you where we started.  This 1968 ranch home hadn't been updated, so a lot of its features needed to be modernized.  Like many homes from that era, this house was sectioned off into smaller rooms and a lot of the house was showing its age with orange carpeting and a particularly bright green, sunken breezeway between the garage and the living space of the house.  With only about 1,400 square feet to work with, our homeowners knew that they wanted to open the house up to the way that their family with young kids would be living in it.  The first decisions made were to remove the wall between the existing kitchen and living room to capitalize on the potential for an open-concept design, raise up the sunken breezeway to create a new laundry/pantry/mudroom space, and then vault the existing main living area ceiling (under the existing roofline) to make the space look even larger.  And did it ever make a difference!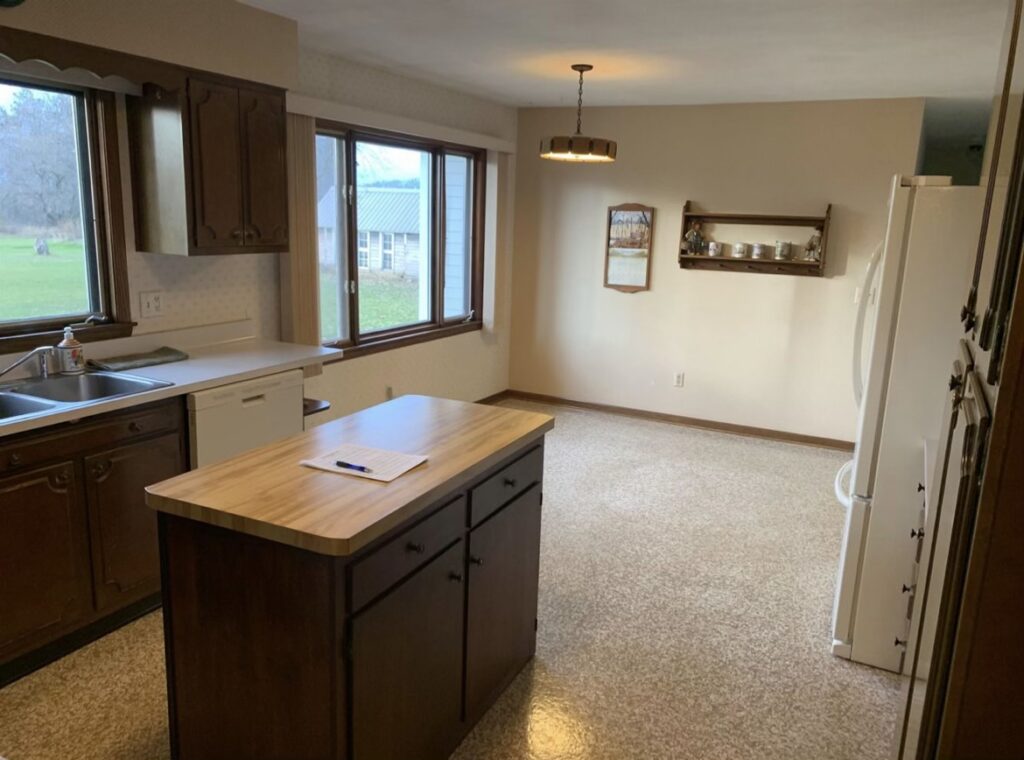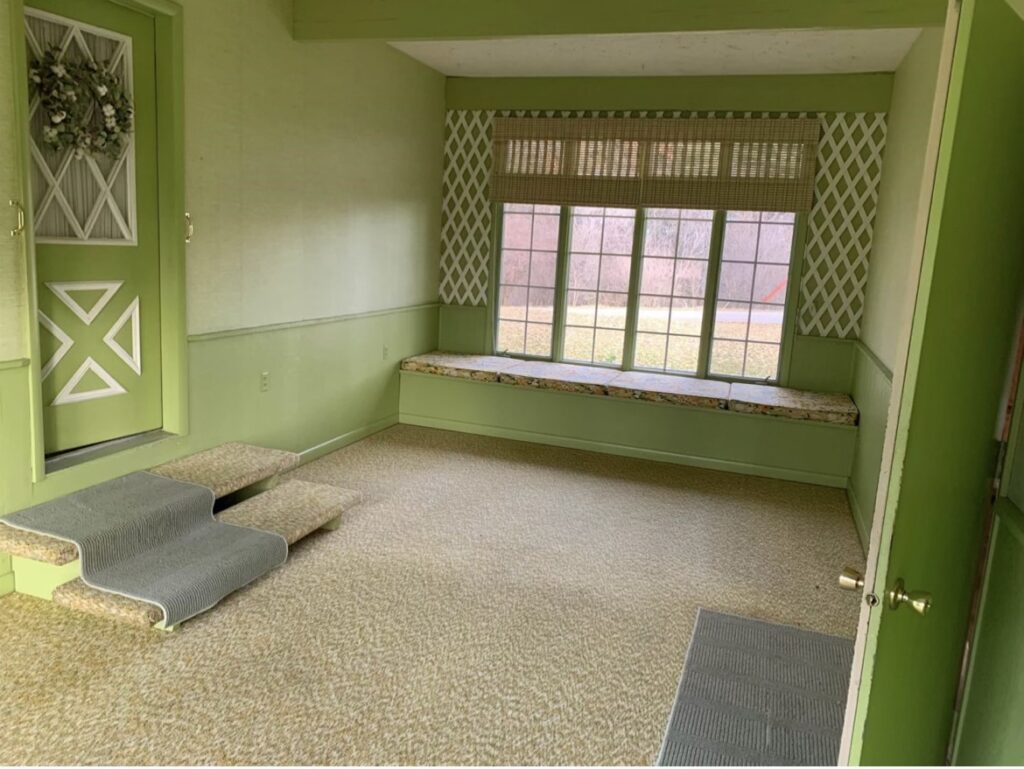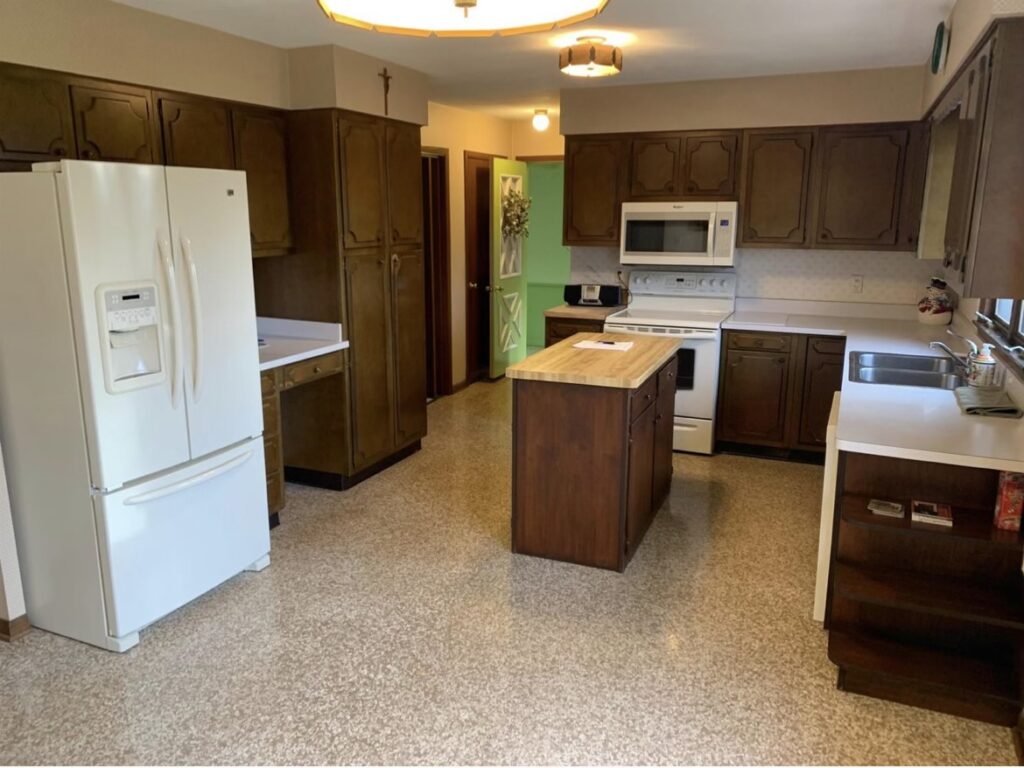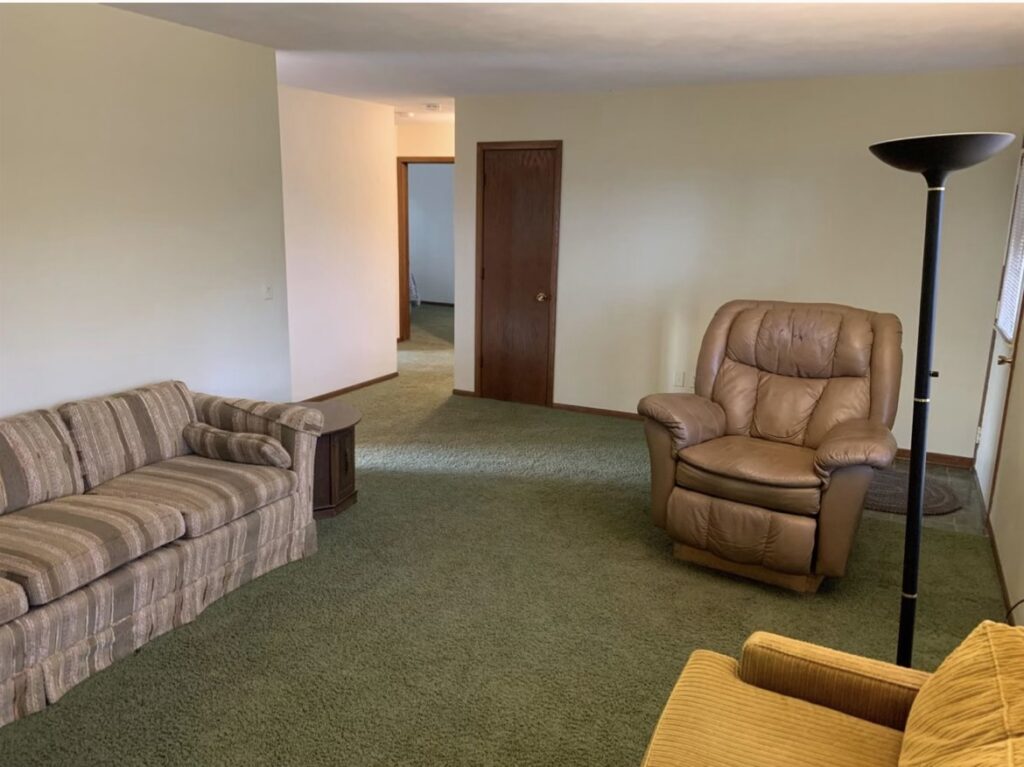 To take advantage of the access to the spacious back yard, we also decided to swap the kitchen and dining spaces around – adding a patio door to the back yard, off the newly created dining room space.  This allowed us to use all of the available wall space for the kitchen, and then add to that with a smaller, yet very functional kitchen island that would now overlook the living room.  We installed maple kitchen cabinetry and quartz countertops to give the new kitchen an elevated, but timeless look.  These changes made all of the difference as we talked through ways that this family would function in the main space of the home.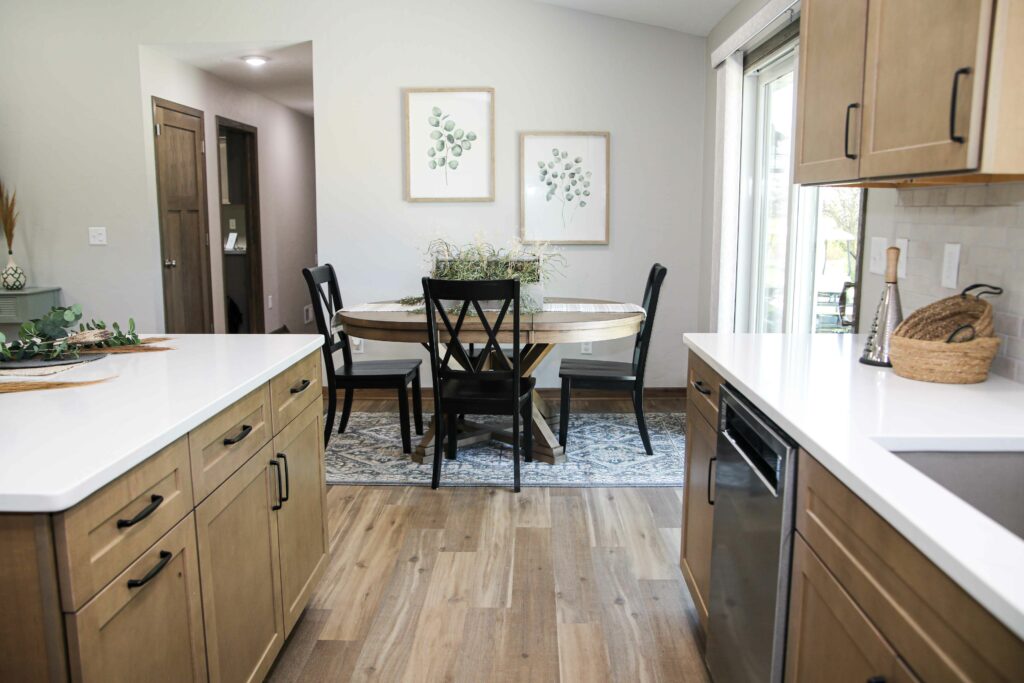 By raising up the floor of the breezeway, we added to the finished square footage of this house in a way that would allow the new homeowners to have a large laundry room with a window, an added walk-in pantry space, as well as a mudroom/drop-zone area for kids' backpacks and shoes!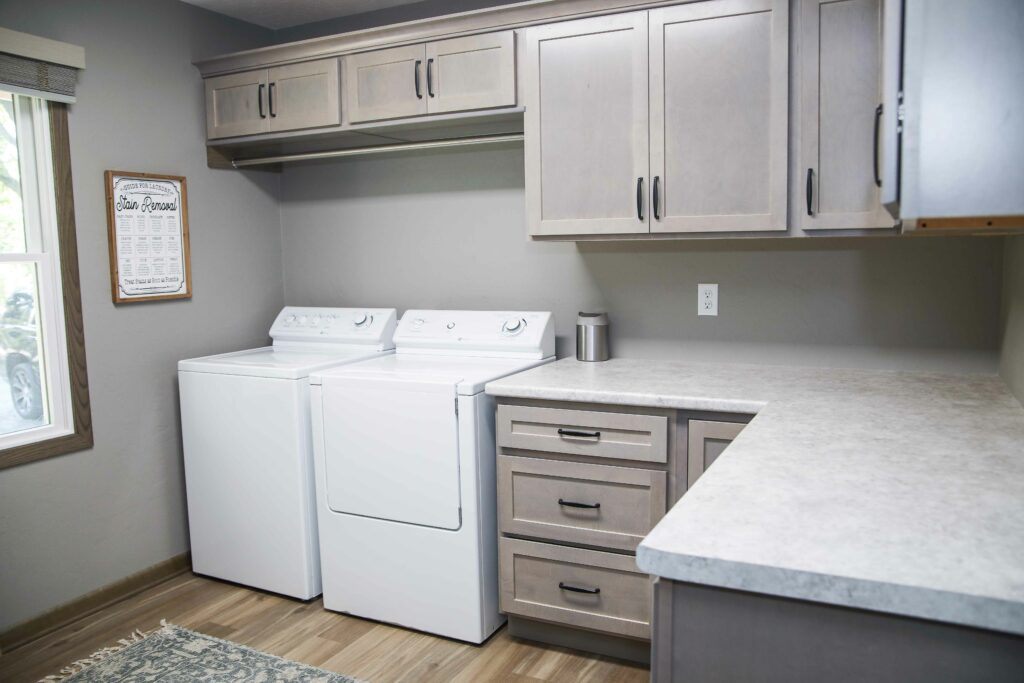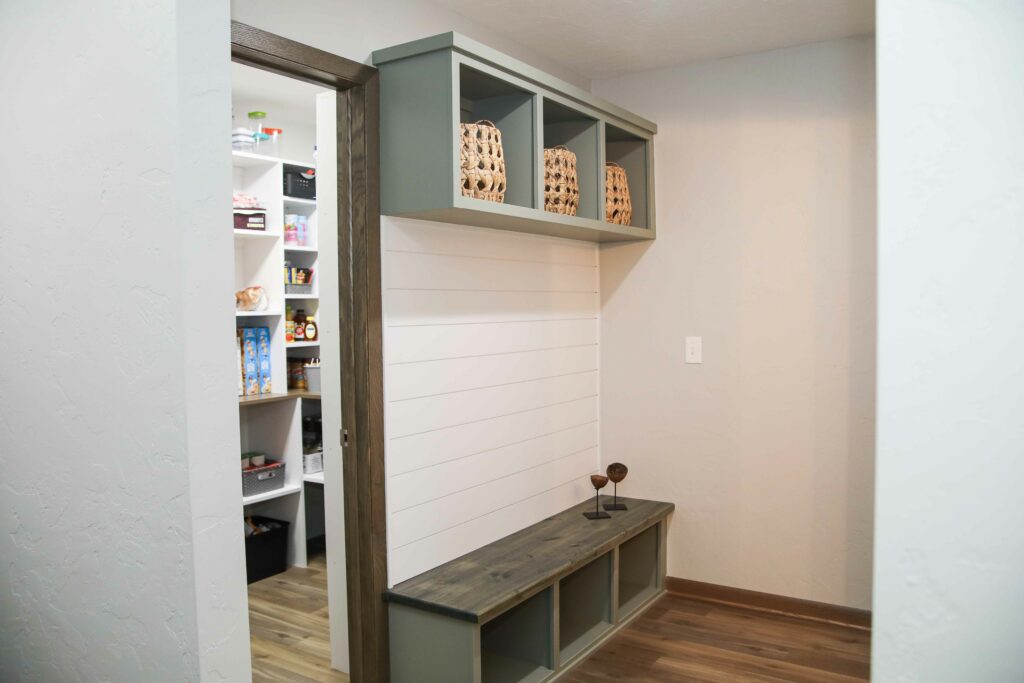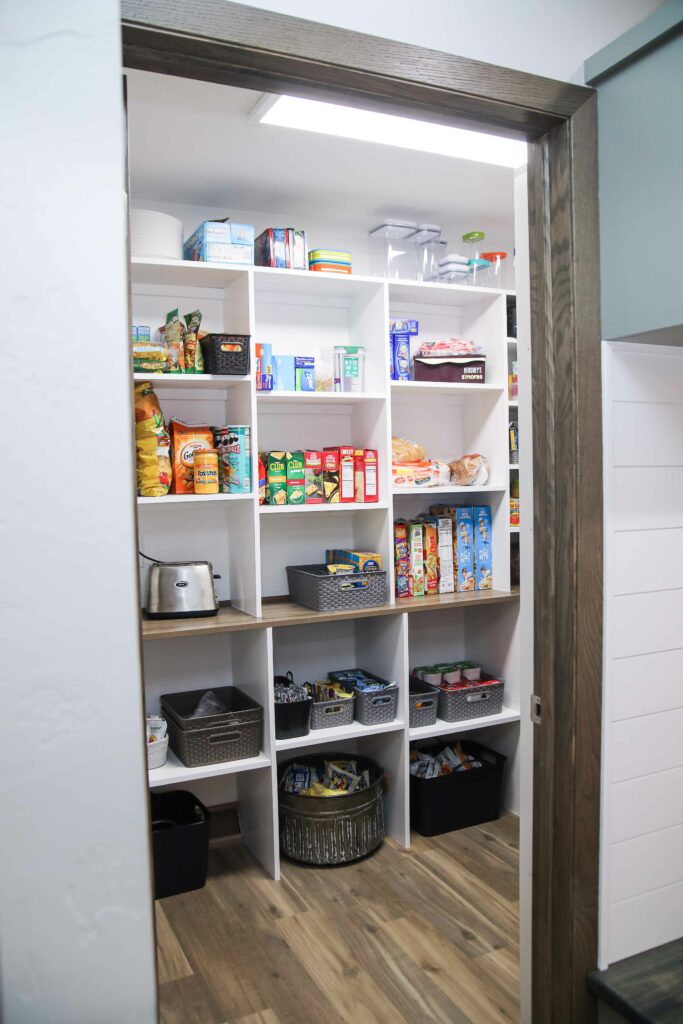 Other transformations that happened during this remodel included updating all of the flooring to luxury vinyl planking through the main areas (this is a great, cost-effective product that holds up well to kid and pets!) and installing new carpet in the bedrooms.  We updated all of the interior trim and doors to oak in a stain color that would complement the new palette, and then we also repainted everywhere to completely freshen up the home.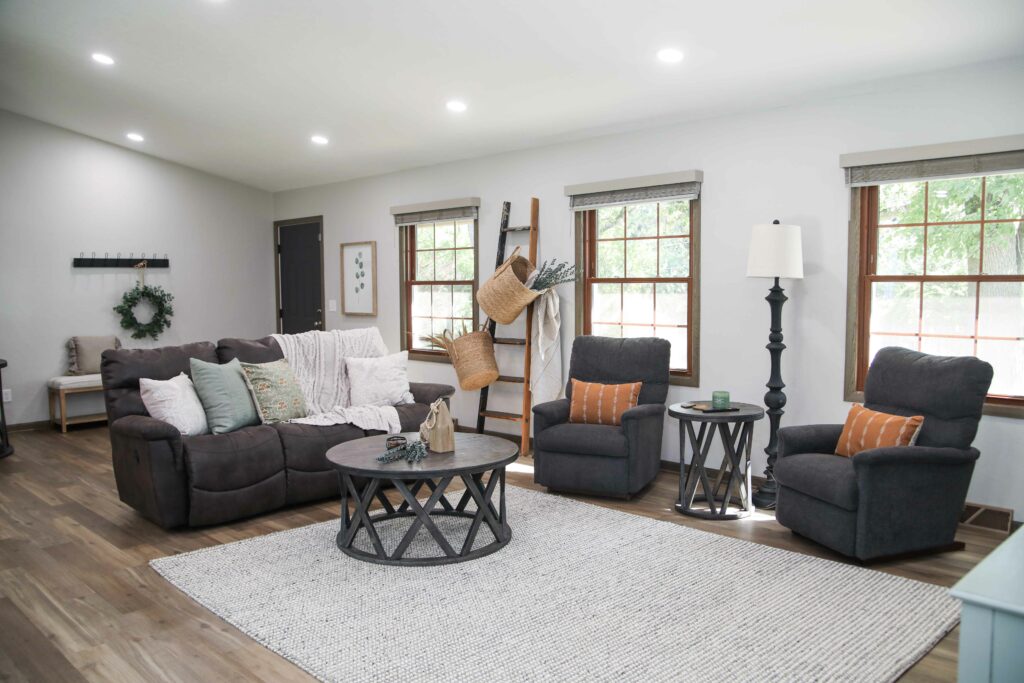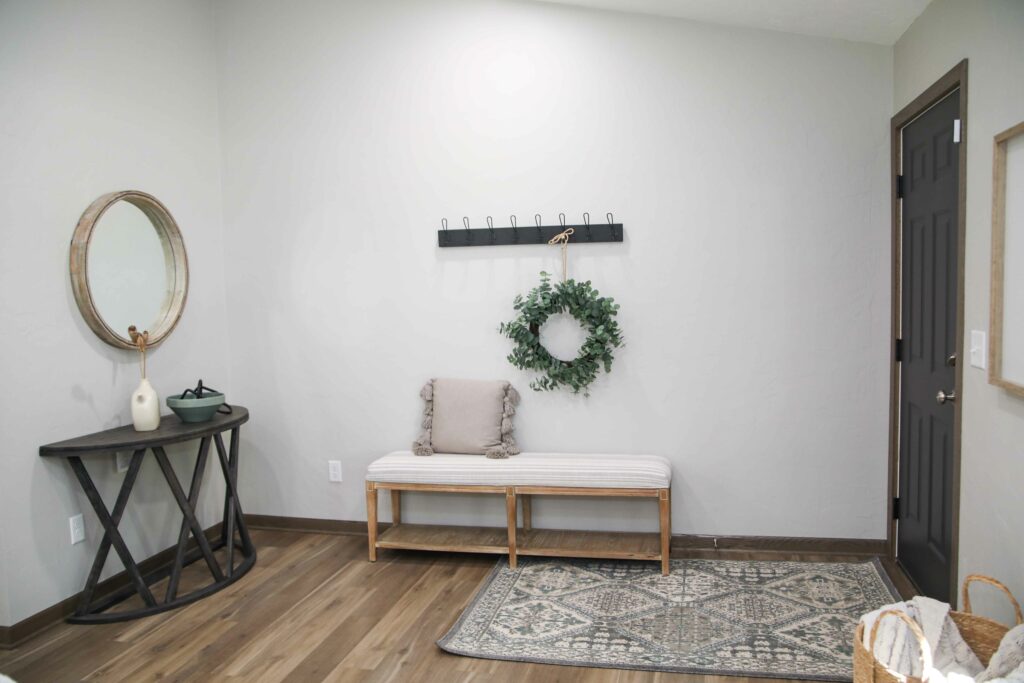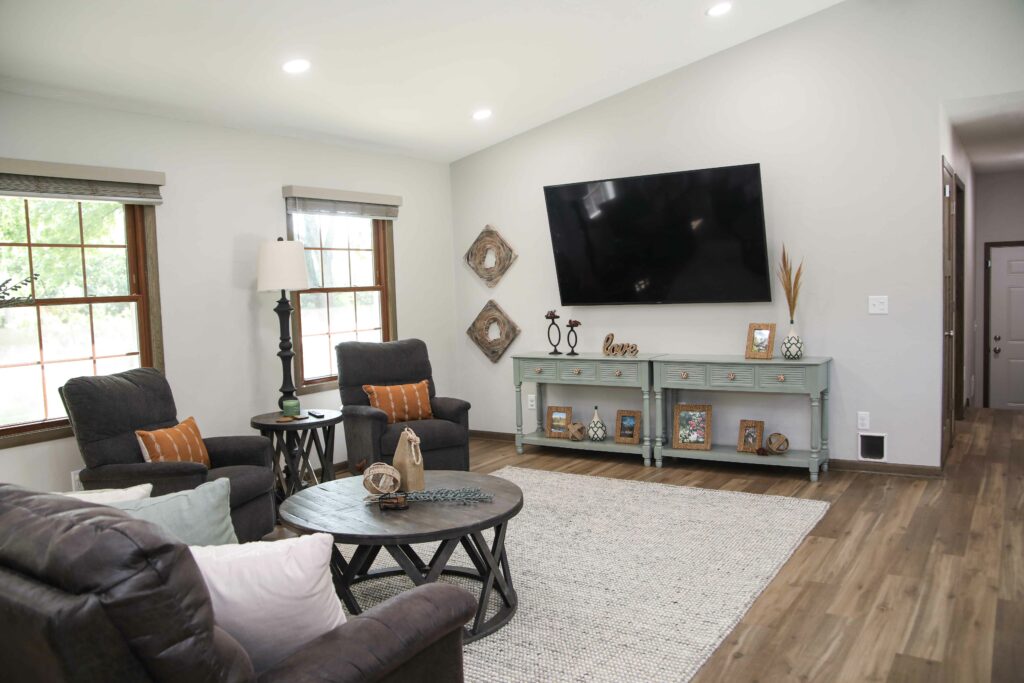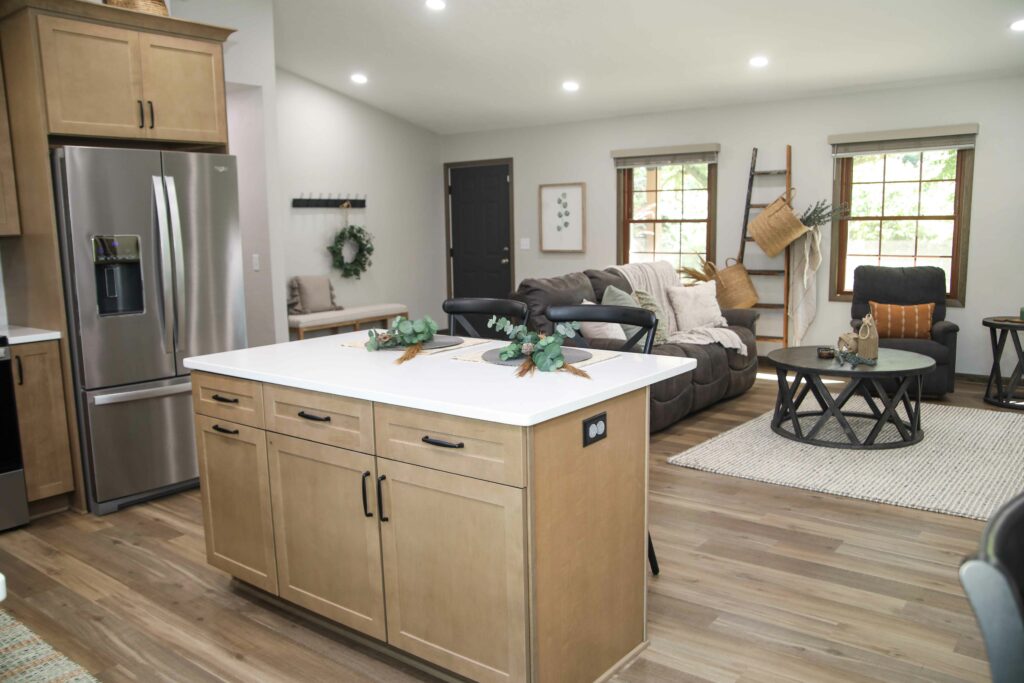 Talk about a breath of fresh air, right?  It was amazing to see how a lot of simple changes could take an older house and transform it into a modern and practical home for a young family.  This house wasn't completely new, but it sure felt like it in the end.
This year's remodeled home as well as others featured in the South-Central Wisconsin Builders Association's Parade of Homes are available to view VIRTUALLY starting tomorrow – October 1st!  From your computer or phone, you can "walk-through" this project and many others.  Here's the link to get you there: Parade of Homes – South Central Wisconsin Builders Association (scwba.com).
As always, Sockness Builders would like to thank our crew for their unmatched craftsmanship, our amazing subcontractors and suppliers, and this year's homeowners for allowing us to showcase their new home.  We're already looking ahead to 2023 and we can't show you what's next!
Love, Erin